Most people know that your local library is here to help you with a variety of projects.
But did you realize that we are also here to help you with your New Year's Resolutions?
Browse our collection to discover a wide variety of resolution-type books that can assist you with everything from planning a new exercise routine to decorating your home in a fresh new way.
Eating right and exercise are the two prescriptions given most as the way to live a long and healthy (and happy) life.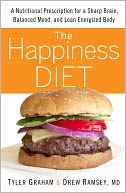 The Happiness Diet : a nutritional prescription for a sharp brain, balanced mood, and lean, energized body by Tyler Graham and Drew Ramsey
Living Gluten-Free for Dummies by Danna Korn
The Women's Hhealth Big Book of Exercises : [four weeks to a leaner, sexier, healthier you! by Adam Campbell
20 Years Younger : look younger, feel younger, be younger! by Bob Greene
The new rules of lifting for abs : a myth-busting fitness plan for men and women who want a strong core and a pain-free back by Lou Schuler
Get organized or find your dream job with the following books: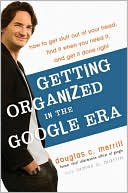 Unstuff your life! : kick the clutter habit and completely organize your life for good by Andrew J. Mellen
Getting Organized in the Google Era : how to get stuff out of your head, find it when you need it, and get it do
What Color is Your Parachute? 2012 by Richard Nelson Bolles
Want to learn a new skill or hobby? We have books on photography, knitting, writing, cooking, coin collecting and much more. Enjoy hiking? Ever had an urge to go on a quest of sorts? Borrow our book on Geocaching and go on a quest with your GPS device and family or friends to find hidden caches in parks, on trails, all over!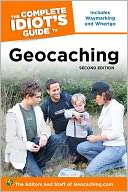 Within the Frame : the journey of photographic vision by David duChemin
The Knitter's Book of Socks : the yarn lover's ultimate guide to creating socks that fit well, feel great, and last a lifetime by Clara Parkes
The Complete Idiot's Guide to Geocaching by the editors and staff of Geocaching.com
If your resolution isn't listed above, then stop in or search the online catalog to find more books (even some DVDs or audiobooks) on a variety of topics.
One of the best New Year's resolutions we've heard thus far is simply to read more library books. We have shelves of books anxiously waiting for you to stop in and take them home!
Good luck & Happy reading!